OUR PODIUM NOW! LE OFF 2017

by Anne-Marie Fèvre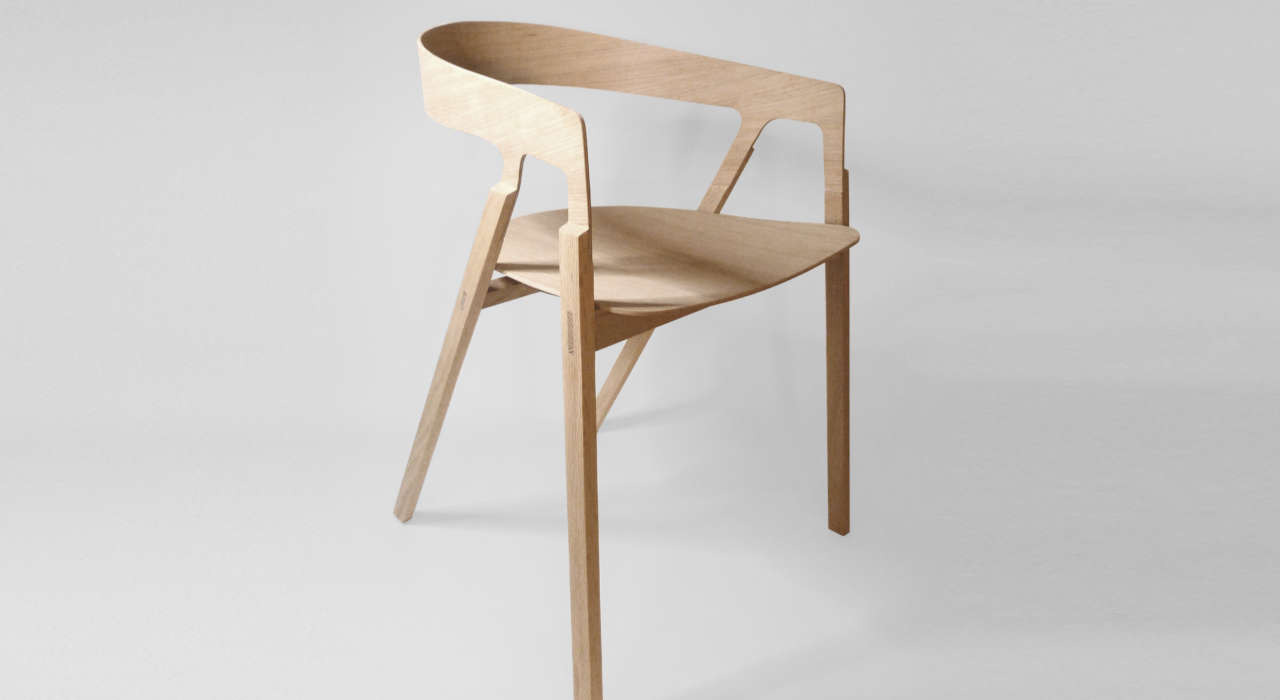 Encounters between design, artisanal skill, and the freedom of art…conversations between materials and technology…networking…All these approaches will cross paths at the now! le off show, which is making a stop in September at the Cité de la mode et du design. It's one of the leading platforms within the 7th annual Paris Design Week, which is enhancing the maison&objet trade show at the end of summer. Here, you'll find around a hundred young designers and editors, both French and international. From amongst them, here are four experiences to learn about…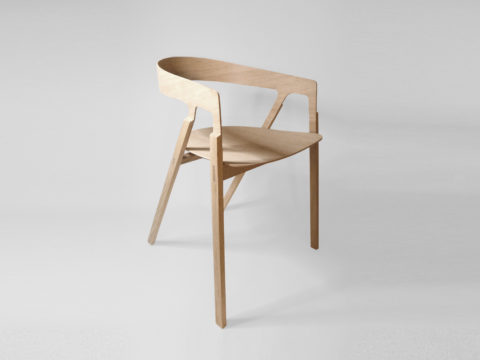 KATABA In the name of "ecology, humanity, and humility", the Kataba project, founded by designer and mechanic Luc Monvoisin, resituates the production of furniture and decorative objects into the very heart of local artisanal workshops, pairing them with the design sensibilities of around twenty designers. Within this small social, sustainable enterprise, governance is shared amongst all the partners. Their first wooden tables and chairs demonstrate all their skill, design talent, and a truly contemporary feeling of lightness.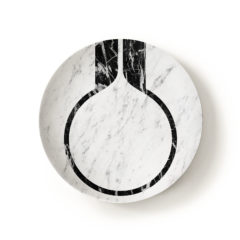 Porcelain plates "Rue de Paradis" Maison Fragile - Étienne Bardelli (left), Alexia Gredy et Nicolas Houchenir (right)
MAISON FRAGILE "All that is beautiful is fragile, and all that is fragile is precious". Such is the slogan behind Mary Castel's furniture making venture, "Maison Fragile". A granddaughter of porcelain-makers, this entrepreneur is breathing life back into the French tableware world which she knows so well…with a Limoges manufacturer, seven artists, and participatory financing. The end result is a first collection of plates, "Rue de Paradis". Calligrapher Nicolas Ouchenir makes them sign, and visual artist Etienne Bardelli covers them with '30s and '70s architecture. Time for clean plates!
maisonfragile.com
maisonfragile.com
facebook.com/maisonfragile...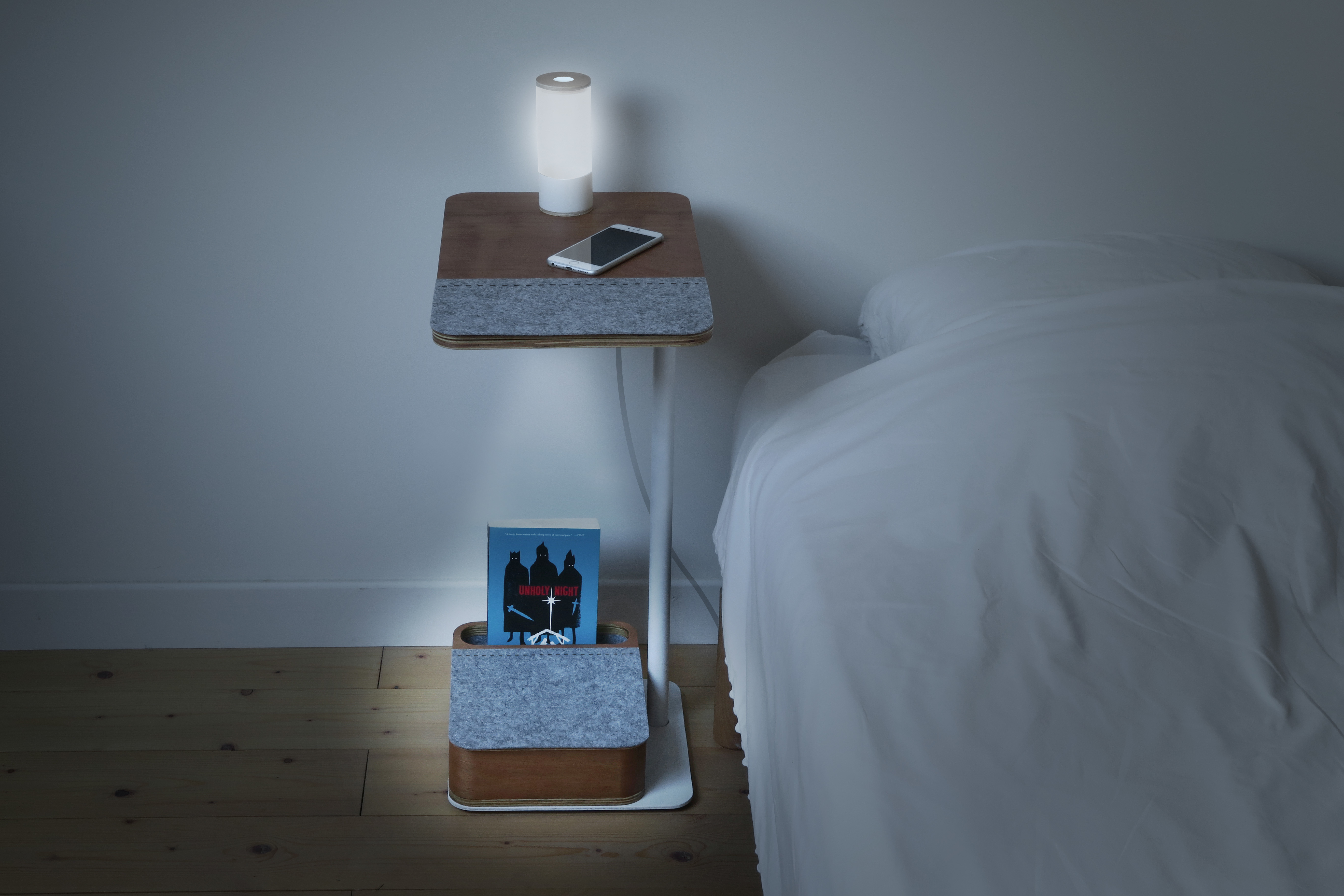 DYNO "Sleep is the best meditation." This thought from the Dalai Lama inspired the Dyno modular bedside table designed by Vincent Védie. This designer and graphic artist from Annecy consulted more than 50 friends in order to design the perfect piece of furniture. In steel, felt, and MDF, it combines a pivoting tabletop mounted on a base, a battery-powered lamp, a smartphone charger, and a compartment for intimate objects and books. A clear esthetic, and a maximum number of functions in the minimum space. Sweet dreams!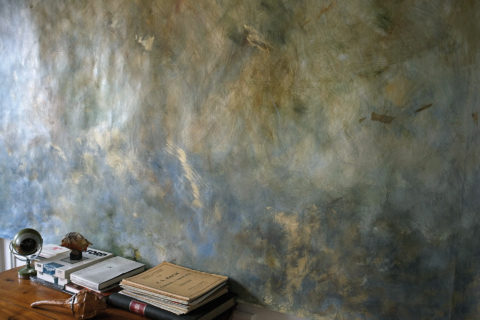 JUSTE AVANT L'ORAGE Wallpaper gives them wings. The 'Juste avant l'orage' ("Just before the storm") collection illustrates this flight, a quest by two Parisian designers, Géraldine Daudenet and Delphine Maillet. An interior designer (Ecole Camondo – Paris) and a decorator (Institut supérieur de peinture de Van der Kelen - Brussels), respectively, the simultaneously reshape space and materials. Adorned with colored pigments, gold and silver leaf, mineral powders, waxes, and coatings, their vertical, panoramic surfaces, which are handmade, appear as infinite, shifting spaces. Totally wild.
now! le off, from September 9th through the 13th at the Cité de la Mode et du Design.
Free admission. Talks, conferences, and debates in partnership with Intramuros magazine.

Opening reception on September 9th (upon invitation), with awards from the Swiss watch firm, the Rado Star Prize France, given to two winners
maison-objet.com/fr/paris-...