REMARKABLES

SQUARE

by Pierre Hivernat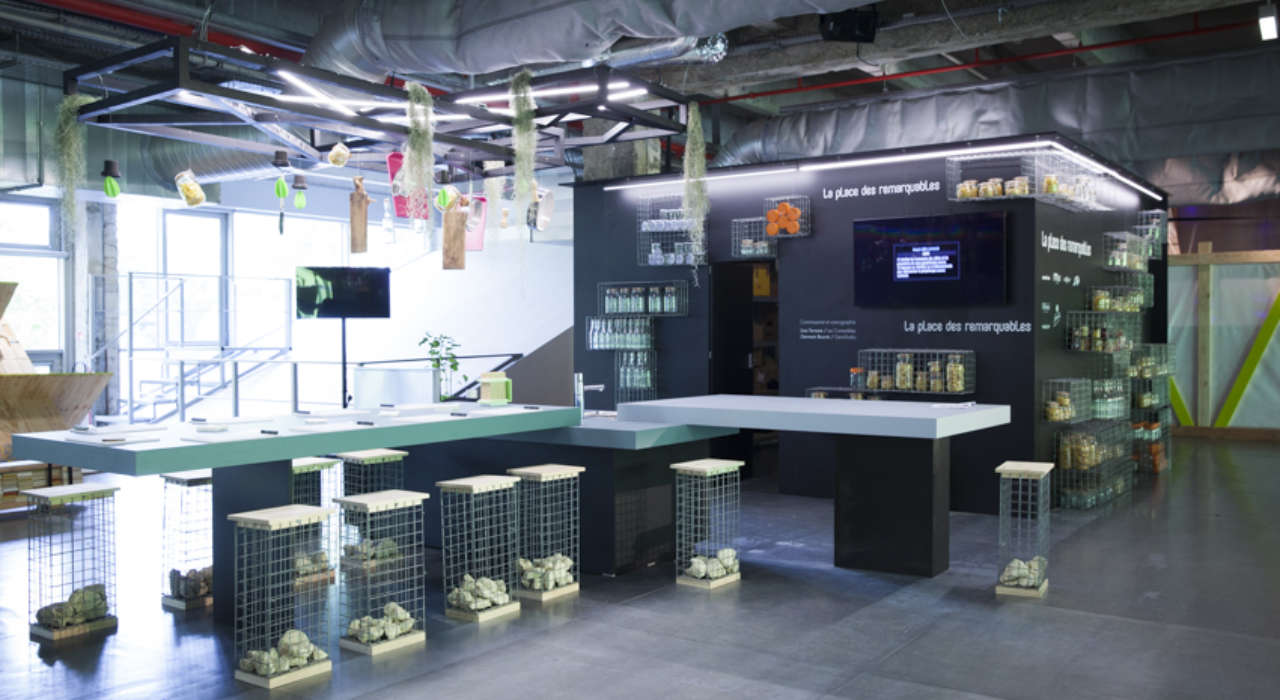 There had to be a space, an agora, a forum, a crossroads, in other words, a place to be that makes us want to stroll, wander around, sit down, talk, meet your neighbor, experience something new, and, of course, cook and eat. The space we're talking about will never be quiet, and it may even be a little noisy, like in Italy, the native land of Lina Tornare, who has scheduled a multitude of activities buzzing with ideas that are new and positive, all heading in the same direction: placing the individual within the collective initiative, and demonstrating that things are happening at all levels in the food world of today and tomorrow.
"With designer Germain Bourré, we reflected for a long time on what we would do with all these concrete pillars, which obviously are a factor in working with this space. And then one day, we came up with the idea of not hiding them, but instead, making them into 'talking trees', places around which participants and the audience could discuss issues in an intimate setting." This was how the first Remarkable, with a capital R, was born, even though getting noticed isn't the main objective for participants; in fact, it's just the opposite, Lina likes to point out. "Here, each of us certainly arrives with our own concepts and remarkable projects, but we come mostly with our own philosophies and processes that we want to share under the #ENSEMBLE banner."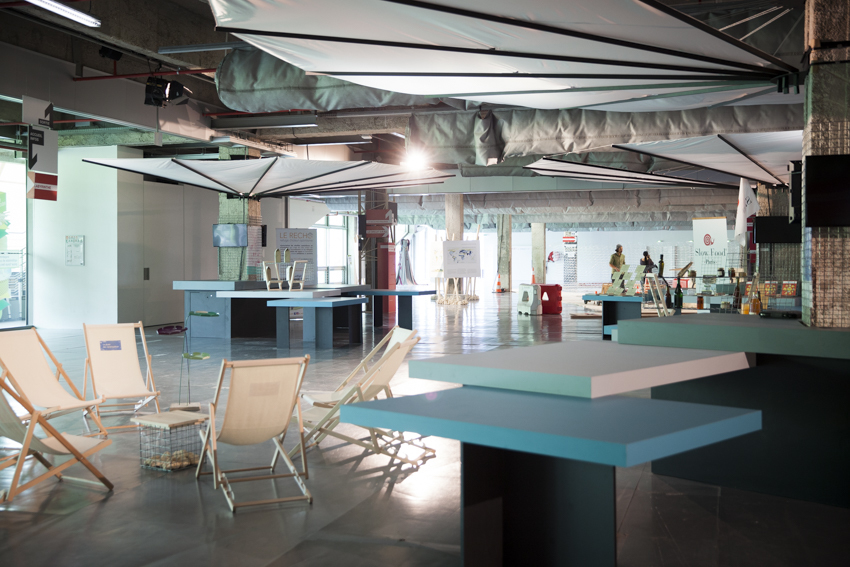 And so, other systems have been set up to nourish palavers, as well as bellies. Exhibit Tables, extended into Dining Tables, where you'll be able to taste culinary experiments from the Pantry, the chefs' vault. Here, they'll have to share their treasures from this culinary cabinet of curiosities, ranging from the frugal kitchen to the anti-waste kitchen, all the way down to preserves. Ah, preserves! What better symbol could there be of making something together? Our partnership with the iconic jars bearing the predestined name "Le Parfait" leads the way. Preserves, as a shared recipe that will be printed out…preserves, as a workshop where we share know-how and palavers…preserves, as a tool against waste…preserves, as something we barter or trade.


But if Remarkables Square is a place to "do things", it's also a forum for reflection, with talks such as the one to be given by Agnès Stienne, whose title reflects the essence of what we're talking about here: "Mother Earth, or Battlefield".