A MODEL HOTEL

MERCURE HOTEL PARIS PLACE D'ITALIE

by Anne Éveillard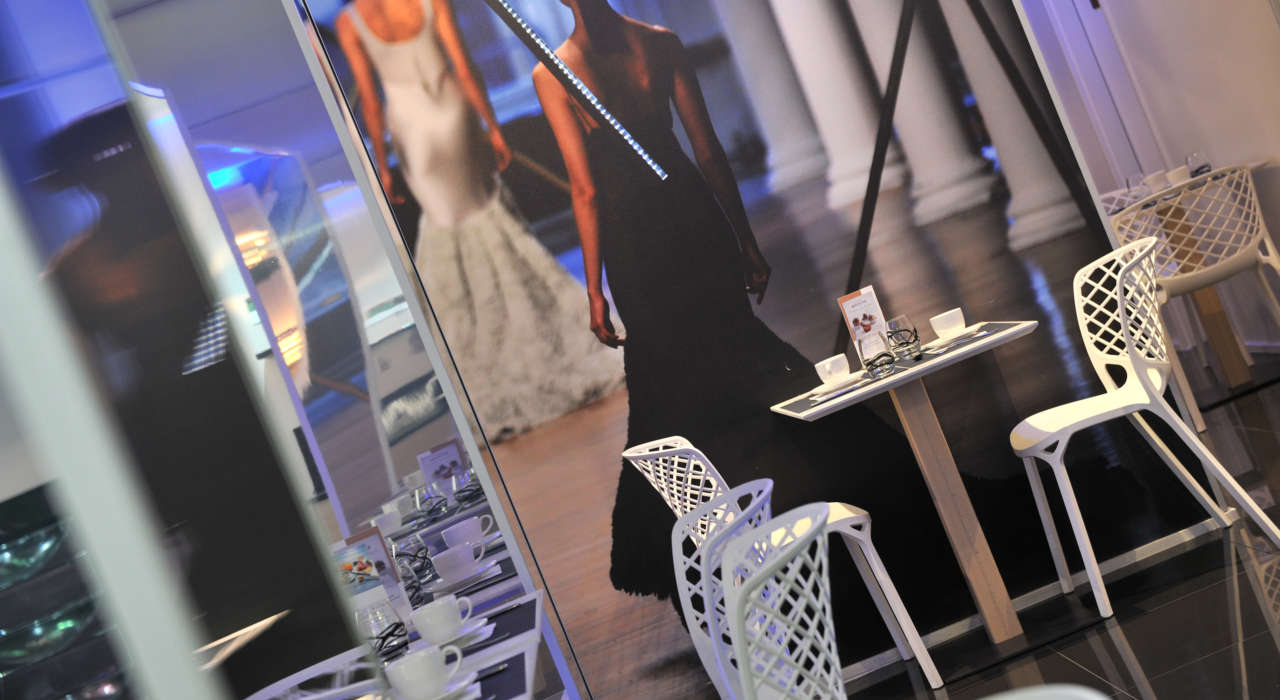 A Cité partner, the Mercure Hotel Paris Place d'Italie mixes the rules of fashion into its decor. The permanent guest of this establishment : Mexican fashion designer Santiago Lomelli, whose creations are on display in the lobby.
It all started with a wave of renovations. This was in 2014. The Mercure Hotel Paris Place d'Italie decided to totally revamp its look. A true fashion lover, Sylvie Ribera, operations manager, selected this theme as the common thread for all the interiors, designed by architect Michel Héberlé. The result: rooms, a bar, a breakfast room, and even a conference room, all inspired by runway shows, front rows, and haute couture. Photos of models adorn the walls and headboards, chair backs in plexiglass remind us of corsets, the business corner is hidden behind a beaded curtain, and armchairs are swathed in velvet and houndstooth...And the show-stopper? It's in the lobby. Here, Anna Bidoli, the hotel manager, has installed a trio of dresses by Mexican designer Santiago Lomelli, refreshed every three months. As the grandson of a tailor and the son of a patternmaker, he opened his first boutique in Guadalajara, his native city, when he was 17. Drawn to Paris, he came here in 2007 to work and perfect his training in embroidery, feather work, and even artificial flower-molding. His favorite materials: silk, lace, and leather. He also puts his expert knowledge to use for other designers. For example, starting this Fall, he has joined John Galliano's team at the house of Margiela to help re ne the 2018 haute couture collection. Want to meet him? You can. The Mercure Paris Place d'Italie organizes visits to his atelier, located on the rue du Bac.